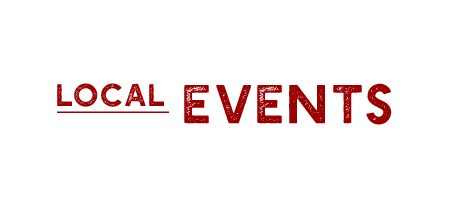 Isthmus Beer and Cheese
The countdown is on to the 10th annual Isthmus Beer and Cheese Fest! Meet and mingle with brewers and cheesemakers from around the state (and beyond) and sample hundreds of delicious creations in the midst of our bleak Wisconsin winter.
This event sells out every year, and tickets are on sale now! Tickets to Isthmus events support local, independent journalism. Thank you for your support of Madison's alt-weekly.
Find more information about this fest at isthmusbeercheese.com.
Ski Scavenger Hunt
Devil's Head Resort
S6330 Bluff Rd, Merrimac, Wisconsin 53561
Time to hit the slopes!!
The annual New Belgium Brewing Ski Scavenger Hunt Devil's Head Resort will take place Saturday, January 26th! Help us give back to the UW Carbone Cancer Center!
10:30am- 11:30am Ski Scavenger Hunt Registration- $10 Fee (in addition to you lift ticket) includes a complimentary New Belgium beer, proceeds benefit the UW Carbone Cancer center
11:30am- 3:30pm Ski Scavenger Hunt
4:00pm Reception, Ski Scavenger Hunt Prizes and Entertainment
9:00pm DJ in the Den
Groundhog Open
Time to hit the greens! Saturday, February 2nd the first Groundhog Open is taking over downtown Sun Prairie.
4 people to a team with a cost of $40. All proceeds go to Sun Prairie Lion's Club charity!
Check-In/Day of Registration is 10am-11am at Nitty Gritty – Sun Prairie – 315 E Linnerud Dr- Shotgun start at 11am (must be 21 years of age or older to participate)
-There will be 6+ participating bars (Eddie's Alehouse & Eaterys, Salvatore's Tomato Pies-Sun Prairie, Nitty Gritty – Sun Prairie Etc…)
– Wisconsin Brewing Company will hand out free golf balls
-PUTTERS WILL BE PROVIDED!
– $3 Wisconsin Brewing Yankee IPA's
For more information on the Ground Hog Open, email at [email protected]
Official Rules:
1) All rulings by Event Official are final.
2) No practice Shots.
3) All balls hit out of bounds result in a 1 stroke penalty.
4) Official Judges score all Scorecards at each hole.
5) 5 Stoke maximum per hole.