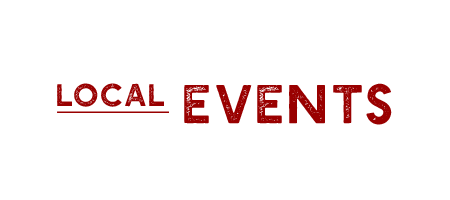 Doundrins Distilling Sampling
Love Local? This local distllery has a few great items to try! Stop in for your chance to sample some Yum Yums from Doundrins. Pouring at Fitchburg Hyvee from 12pm-2pm
Immature Brandy
DD sourced the grapes for this immature brandy from local vineyards of the Midwest. They have used special techniques to infuse as much flavor as possible in short amount of time so that you don't need to wait. Enjoy it on the rocks or in your favorite cocktail.
Honey Liqueur
Made from local honey from our friends at Gentle Breeze Honey in Mt. Horeb, WI, this liqueur is a versatile addition to any home bar. It has a very strong honey flavor that can not only stand up in any cocktail, but it is delicious on the rocks.
Green Tea Flavored Vodka
Use this unique take on a a classic spirit is sure to liven up at cocktail. It adds a special flavor to any cocktail that it is in. Try it in our Doundrins Drule for a special treat.
Drake Glowga with Bud Light Seltzer
Just hold on, we're going h(Om)e.
At Om Brewers, we don't take ourselves too seriously, so why not throw a Glow Yoga class with an all Drake playlist on a Thirsty Thursday at the venue that knows music best? "God's Plan, I can't do this on my own," so we teamed up with Bud Light Seltzer to make this Thirsty Thursday possible.
This class will get you "Somewhere Between I'm Sober and I'm Lifted". You'll get a Bud Light Seltzer at the door to kick things off (so yes folks, 21+ only for this event), and then we'll do a chill yoga flow to Drake's finest, decked out in provided glow jewelry. One Bud Light Seltzer included with your ticket, but plenty more drinks available for purchase throughout the class. YOLO. We're throwin' out all the rules for this one.
Join us for this all fun, no pressure, all play class. In the word's of Champagne Papi – when was the last time you did something for the first time?
Forget what you think a yoga class "should" be – and have s(Om)e fun with Om Brewers, Bud Light Seltzer, and Majestic during the best Thirsty Thursday yet.
We're also printing live Polaroids in a photo booth so everyone knows how much fun we're having 😉 Sign up asap at here!
Leprechaun Loop Shamrock Shuffle
Join Fleet Feet for a hill workout to help you prepare for the Shamrock Shuffle 5K or 10K on March 14! We'll be running a ~1 mile loop (complete as many loops as you like) that incorporates the infamous hill on Observatory Drive! The workout will conclude with beer specials from Wisconsin Brewing and raffle items from Fleet Feet!