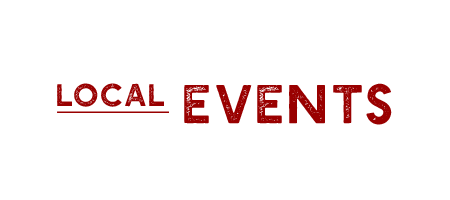 Pop-Up Happy Hour with Loverboy
Wisconsin Distributors has announced a partnership with Drink Loverboy, a new line of naturally sweetened, gluten-free sparkling hard teas. Loverboy is founded by entrepreneur and reality TV Star Kyle Cooke – best known for BRAVO TV's "Summer House" – and is the first sparkling hard tea on the market.
Join us at Madison's on Thursday, Jan. 16, from 5-7 pm to try Loverboy and meet Kyle Cooke! The first 100 cans are *free* to attendees, thanks to Wisconsin Distributors. RSVP to this event for updates. (21+ only can attend.)
Loverboy is available in three flavors: white tea peach, lemon tea and hibiscus pomegranate. Learn more about the product at wisconsindistributors.com.
🧀 And while there's no beer or cheese at this event, the 11th annual Isthmus Beer & Cheese Fest happens Saturday, Jan. 18, in Madison. To celebrate the start of a rockstar weekend (because Thursdays are the true start to a weekend) we'll be giving away a pair of *SOLD OUT* VID tickets at this happy hour. Winner will be chosen off the sign-in sheet at 6:30 pm. Find more info on the fest here: isthmusbeercheese.com.
Isthmus Beer and Cheese Fest
Turn it to 11! Enjoy year 11 of the fest before the rest with early access to exclusive tappings and tastings from noon-2 p.m. VIP tickets also include an official Isthmus Beer & Cheese Fest shirt (this year's designs will be revealed soon), a tasting glass, unlimited beer and cheese sampling, AND a meal from our Food Cart Food Court.
Fat Tire Snow Day!
Hit the slopes with New Belgium Friday January 24th and Saturday January 25th!
Friday night join us at 8pm for Fat Tire Friday and enjoy complimentary beer while supplies last.
Saturday meet us at 11am to try brand new brews from New Belgium, enjoy a Pig roast and a chance to take home some sweet giveaways. A portion of the proceeds will benefit local Wisconsin Charities.