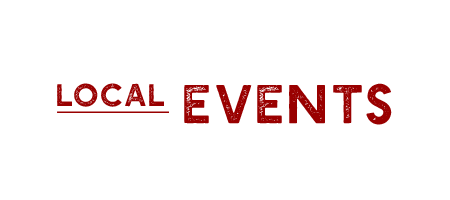 See the Budweiser Clydesdales!
Check out the Budweiser Clydesdales while they visit us this Memorial Day weekend for Brat Fest!
See them here:
Friday May 24th, 4:30-6pm Single Horse Appearance at HyVee East Washington
Friday May 24th, 6pm-8pm Single Horse Appearance at the Forward Madison Soccer Game
Saturday May 25th, 4:30pm Full Hitch Appearance at Brat Fest
Sunday May 26th, 3:30pm Full Hitch Appearance at Brat Fest
*All shows are weather permitting.
Radler Social Hour
May's Social Hour will be held at Christy's Landing featuring complimentary Wisconsin Brewing Re:Fresh Radler! Wisconsin Distributors, a local beverage wholesaler, provides the beer complimentary to you for enjoyment and to spark conversation. All attendees will be I.D'd and are required to be 21+. Open to all, but must LOVE Radlers!
Madison Burger Week 2019
Save the date! Madison Burger Week is back. This week-long, citywide celebration showcases the best burgers of Madison. Throughout the week you vote to crown Madison's Favorite Burger. Some restaurants will showcase a burger from their menu and others will concoct something new for you to try.
Isthmus is proud to give back to the community through Madison Burger Week. Again this year we will be raising money for The River Food Pantry.
PLUS: Thanks to Budweiser and Wisconsin Distributors for sponsoring Madison Burger Week. Stay tuned for more on this.