Wisconsin Distributors is excited to offer multiple methods to place your product orders! Don't worry, your sales rep isn't going anywhere and will still visit you on their regular schedule! We understand the importance of time and the power of e-commerce. It's hard to ignore technology's ability to enhance our relationship thru efficient ordering, easy access to product history, or viewing and paying your invoices online.
Feel free to contact your sales rep with any questions. They will get you connected to someone that can assist you.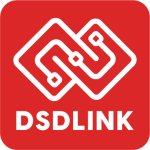 ONLINE ORDERING WITH DSDLINK
Place your beverage orders anywhere, at any time, on any device with DSDLink. Be informed with up-to-date pricing, inventory information, product specs, account information, and delivery notifications.
DOWNLOAD & GET STARTED IN MINUTES
1. Find 'DSDLink' on the App Store/ Google Play to download the app or visit DSDLink.com to access the desktop version.
2. Sign up with your email address.
3. Link to your distributor
– Search "Wisconsin Distributors" or "WDI"(Select correct warehouse Sun Prairie/Appleton)
– You will need a previous invoice # and your Customer ID # which you can get from your sales representative.
4. Begin placing orders, explore new products, view invoice history or pay your bills.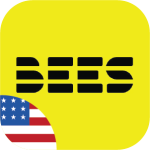 ONLINE ORDERING WITH BEES
BEES is here to help you thrive Introducing BEES, a new digital platform that gives you the tools you need to make life simpler and get your business buzzing.
BROWSE
Pricing and discounts in real time. All brands and products in our portfolio. "Regulars" section with recently ordered products.
ORDER
Place orders on your time – available 24/7. Choose from available delivery dates. Conveniently re-order items from past orders or entire past orders.
MANAGE
View and manage past invoices and orders. Easily connect new accounts.
GET STARTED
To get started, you'll need your Wisconsin Distributors account number, a previous invoice number and your ZIP code.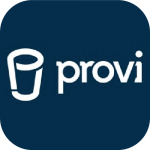 ONLINE ORDERING WITH PROVI
Beverage Ordering Made Simple The 100% free way to manage your beverage orders. Browse WDI's and every other distributor's product catalog, manage inventory, and communicate orders to all of your sales reps online with Provi. https://app.provi.com/sign-up/account You will need your liquor license information, in addition to your sales rep's name to being ordering.
Already using Provi?
You can find us by clicking 'Distributors' on the menu bar – Then select 'Wisconsin Distributors'
Get started by visiting www.provi.com