Need a new festive drink this holiday party season? We stopped in to Rare steakhouse on the square in downtown Madison to learn how to whip up their crowd pleasing Spirit & Opportunity Cocktail.
Made with locally owned Domeloz honey spirt, this fruity and sophisticated drink will satisfy any guests taste buds.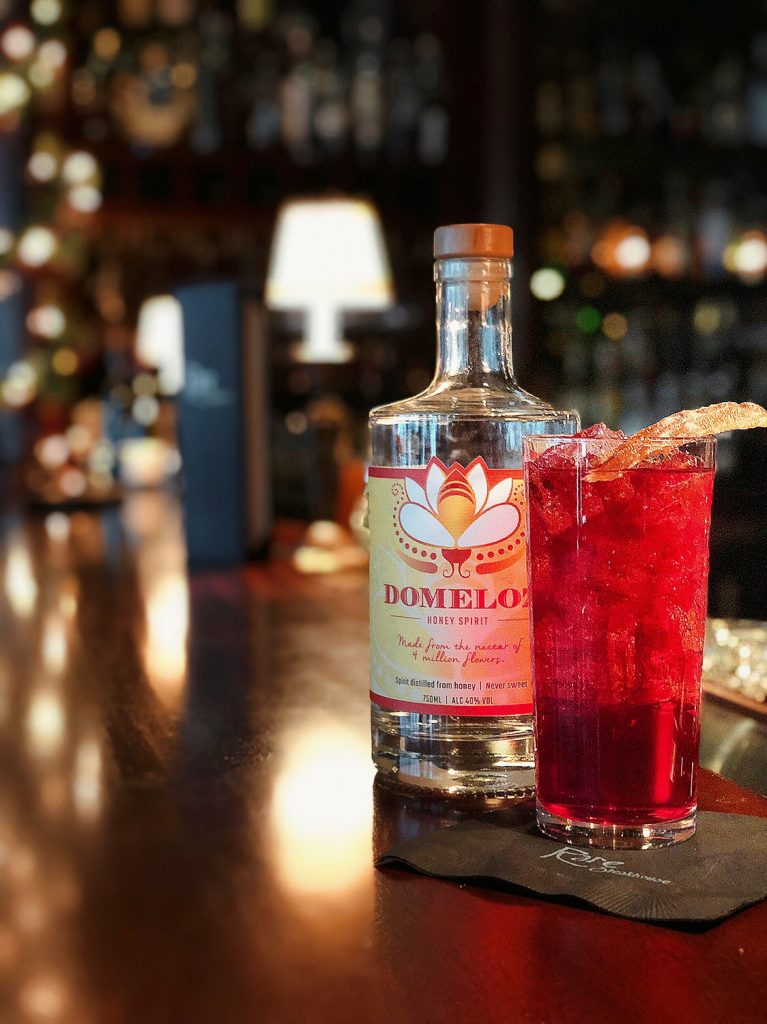 Recipe:
2 oz Cranberry Juice
2 oz Red Wine, we recommend Elmaro Chambourcin
1 1/2 oz Ginger syrup
1 1/2 oz Domeloz Honey Spirit
Serve in a collins glass, and garnish with candied ginger!
Cheers!